Do you need fire-protected wood? No problem, we'll help you
WOODSAFE® is a refinement of wood's natural properties against the effects of fire. The type of wood that is treated is in symbiosis with fire impregnation that achieves the relevant fire class, for example SP FIRE 105 and Euro class B-s1,d0.
The fire impregnation itself is not film-forming in comparison to fire protection paint, which only creates a coating on the current painted surface. This is important to understand because coating with fire retardant paint or varnish is only applied to the surface and does not improve the wood's own properties in terms of resisting fire. In the comparison between WOODSAFE® fire impregnation and applied fire protection paint, the impregnation always provides 6 sides of in-depth fire protection, while the fire protection paint only provides a surface layer on the currently painted surface, which means that if wooden panels are installed sparsely, the edges must also be painted, and if the panel is installed sparsely with an accessible back, the back must also be treated. You always get this in the bargain with WOODSAFE® fire impregnation.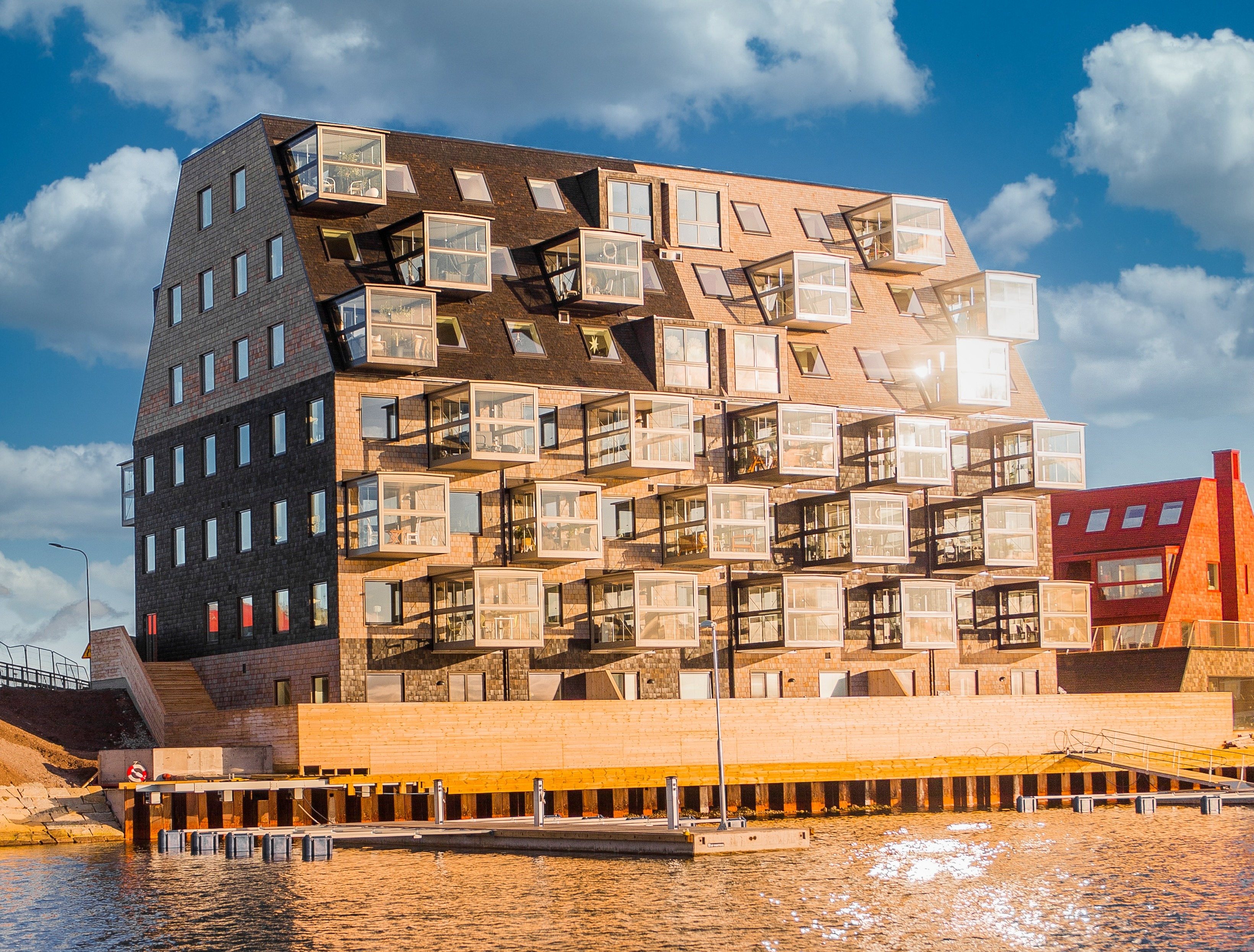 Sustainable fire protection & production
It goes without saying that fire protection must have durable properties over time, and we confirm this by the fact that our system is approved according to EN16755 and the American standard ASTM D2898.
But we have taken the step further in that our factory is powered by CO2-neutral resources such as wood pellets, a solar energy plant and extensive energy-saving measures that are reported in our sustainability report.
Ett hållbart brandskydd
Woodsafes brandskydd tål träets naturliga rörelser oavsett om produkten används i inne- eller utemiljö, dessutom är brandskyddet tåligt för normalt slitage, nötning och liknande slitage.
Impregneringen bildar ingen beläggning eller känsligt skikt som krackelerar eller bleknar, till skillnad från brandskyddsfärg och lack.
Fire protection fixed at depth
The type of wood becomes the fire protection
Fire protection on all 6 sides
Does not require additional fire protection
Certified in accordance with Type Approval Certificate and CE
Experienced and expert support
Complete documentation for final inspection
Does not increase corrosion
Retained strength
Does not increase moisture absorption
Approved suitability tested properties for exterior application (EN16755 EXT)
Unchanged texture and shade
Does not contain hygroscopic substances, e.g. di-ammonium, urea
No mold growth caused by ammonium, di-ammonium, urea
WOODSAFE® PRO™
Proven and versatile fire protection for both exterior and interior environments. In an exterior environment, the wooden product is traditionally painted according to instructions, and when used internally, there are several options for creative color replacement.

WOODSAFE® Exterior WFX™
World-unique product developed for use in damp and exterior applications, with no requirement for surface treatment for natural ageing.


"Important to know for those who want a panel without surface treatment is that, today only WOODSAFE® Exterior WFX™ is third-party approved via type approval certificate for such suitability application according to EN16755 EXT"
Let´s talk Durable Fire Protection
WOODSAFE® fire impregnated wood is more than just fire resistant wood. When you choose WOODSAFE®, you get a comprehensive sustainability program. WOODSAFE® makes the difference for sustainable choices of Durable Fire Protection.