Quality policy
Woodsafe Timber Protection provides a service to the construction industry to enhance the fire resistance properties of the timber to the highest possible level for interior and exterior applications. Our policy is based on Woodsafe's core values and code of conduct, which are part of our management system.
Woodsafe's ambition is to be at the forefront of development for the products and services we deliver, so that our stakeholders can meet society's demands against fire, but also to embrace stakeholders with expert advice, for the product's function in the construction industry.
In order to achieve this, we operate in accordance with the guidelines of ISO 9001 as follows;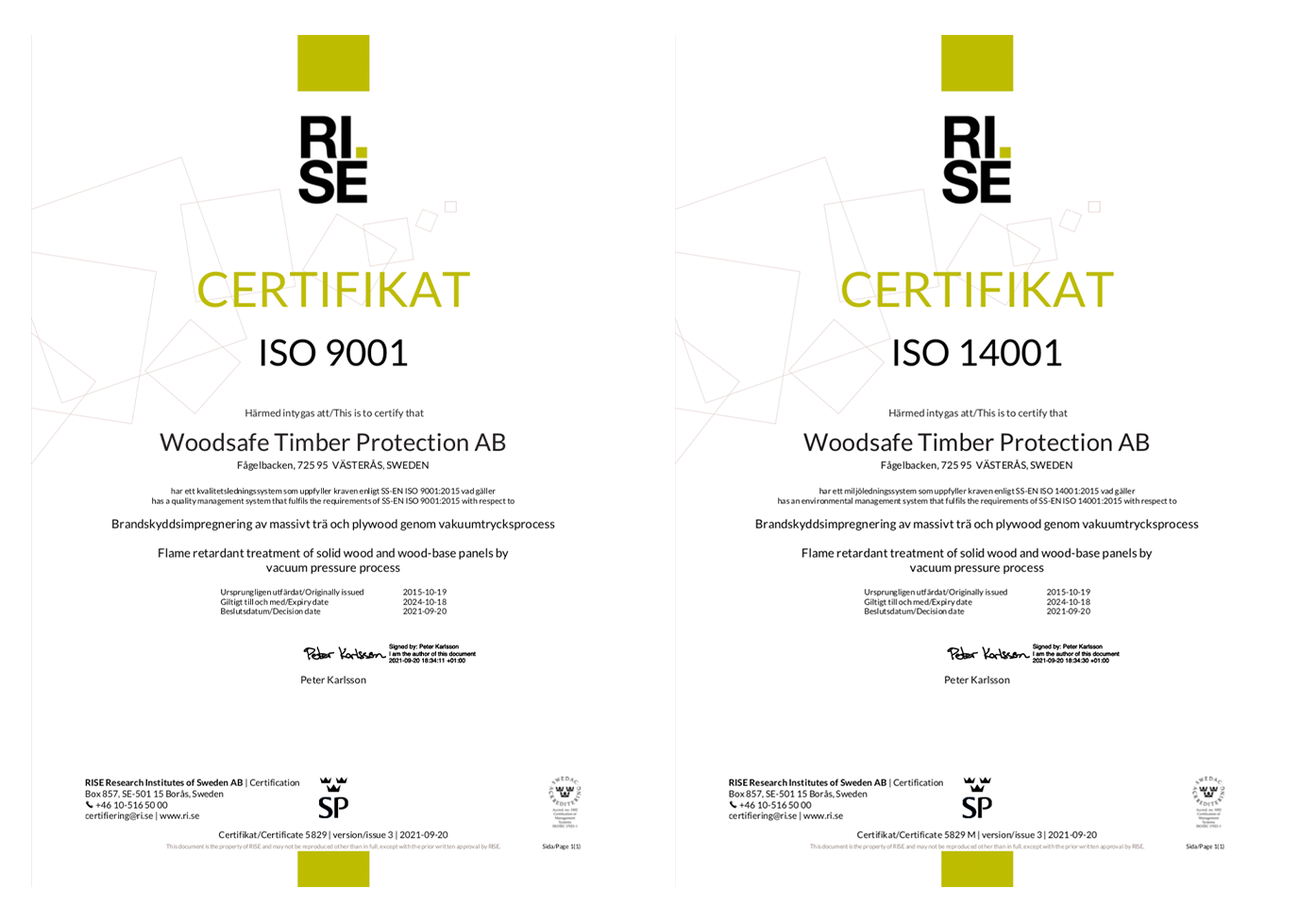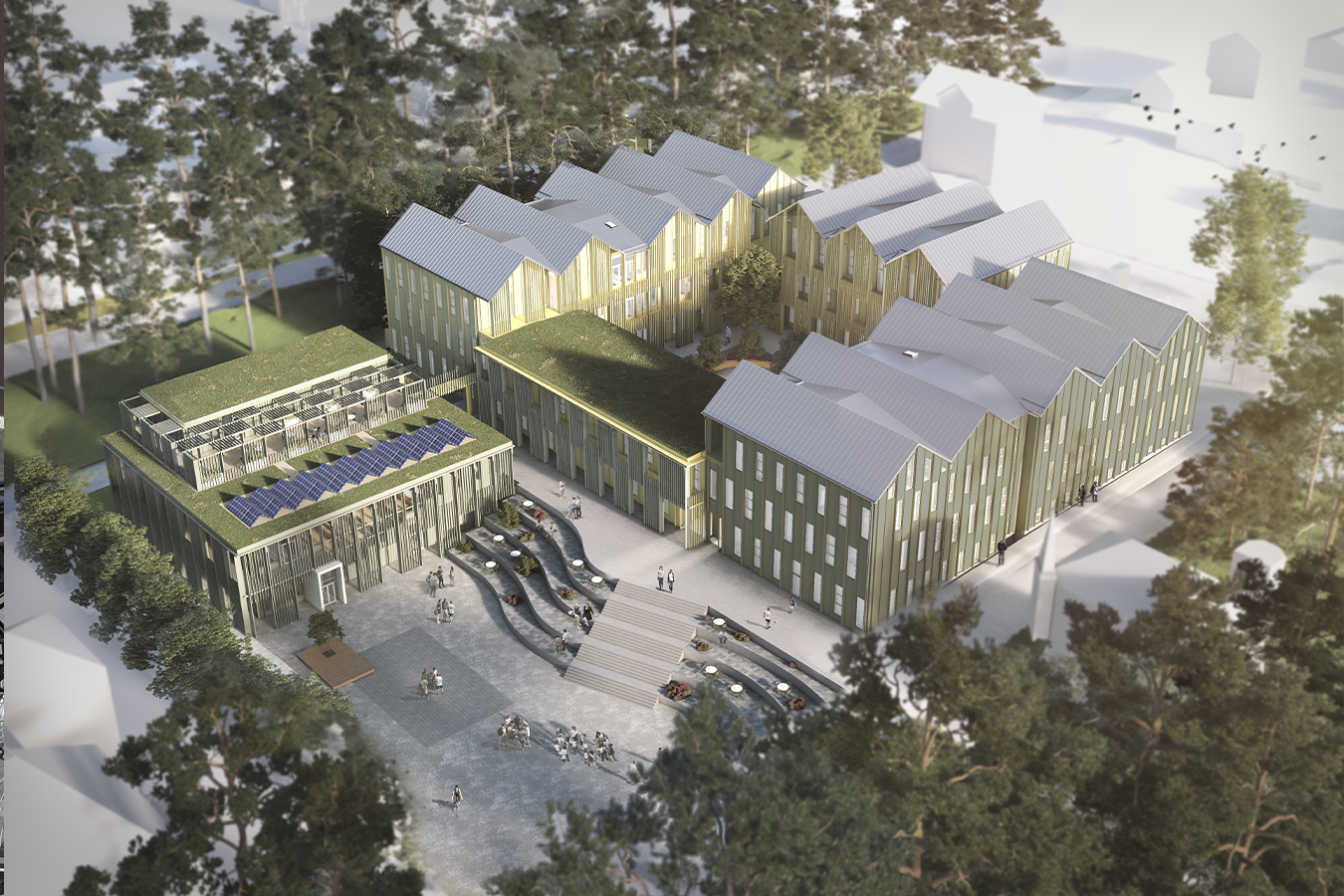 Customer satisfaction
Our main success factor is satisfied customers. Therefore
we base the dialogue with customers, suppliers, authorities and other stakeholders on trust and cooperation.

we proceed from what is best for the customer in the long term.

we are always cooperative when it comes to our customers.

we show off our know-how and give a competent impression in the eyes of the customer.

we provide safe, time-saving, easy-to-use and affordable services.
Employee satisfaction
A good and productive work environment is a success factor. Therefore
all employees work as a team, where there is knowledge of the importance of the individual work effort for the whole.

critical information is made available in order for work to be carried out with quality and success.

we recognize and acknowledge success and reward success.

we ensure that the right person is in the right place through well-planned recruitment and further training.

we follow our core values.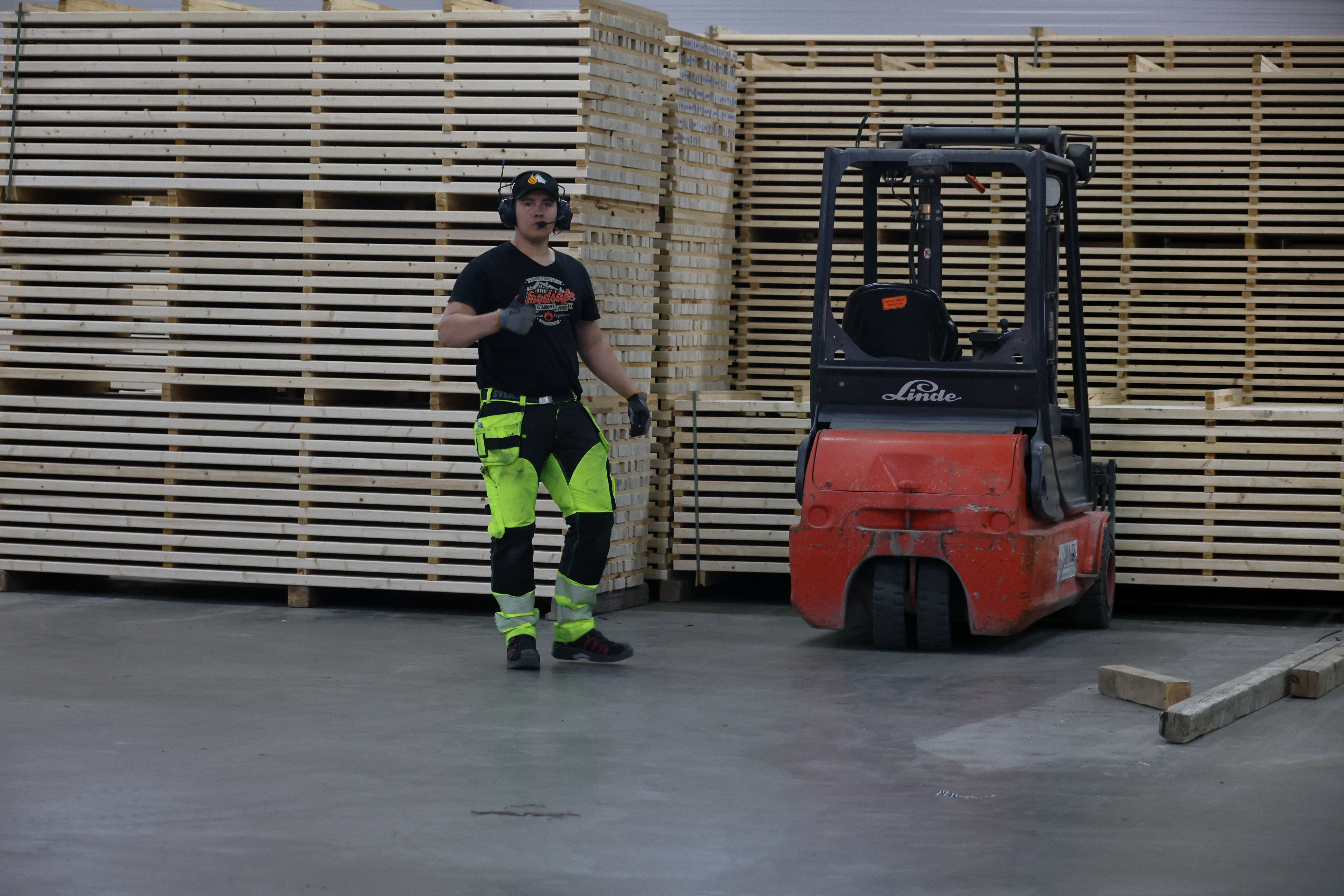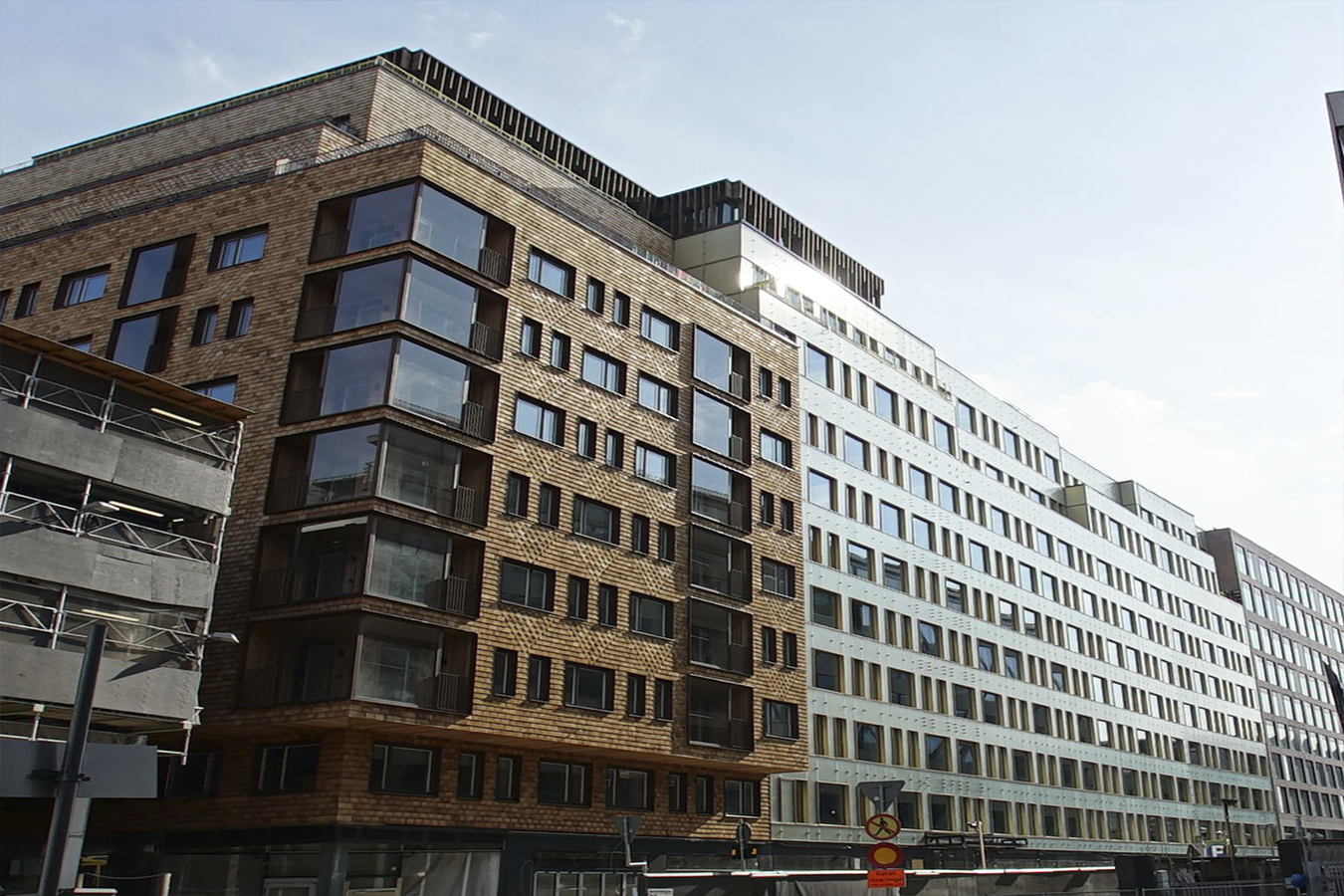 Society
The company is part of a larger context. Therefore
we follow the laws and regulations that prevail, but also the company's ethical rules and policies.

we have the cycle concept in mind when making decisions.

we minimize the negative impact on air, water and land.

we minimize consumption of water and energy.
Continuous improvement
Our external environment and business concept require constant improvements in implementation. Therefore
we base our decisions on facts and measurements.

we continuously improve our quality management system.

we do the right things at the right time and in the right way.

we work proactively to prevent problems and risks.

we involve employees and other stakeholders in the daily improvement work, with the aim of increasing customer satisfaction.