GLOBAL GOALS
Together with our partners, suppliers and local companies, we show the way to a better and more sustainable future. We must act vigorously in our transition to a sustainable and climate-neutral society. Through our contract services, we contribute to positive social development and create homes with the health benefits of living and staying in a wooden environment.
93 countries have agreed to work for Agenda 2030 with 17 global goals that must be achieved by the year 2030. Together they form a global framework for sustainable development. Each goal contains sub-goals and in total there are 169 sub-goals. Based on our strategy, the goals have been integrated into our sustainability strategy, and are followed up in connection with the group's sustainability goals being followed up.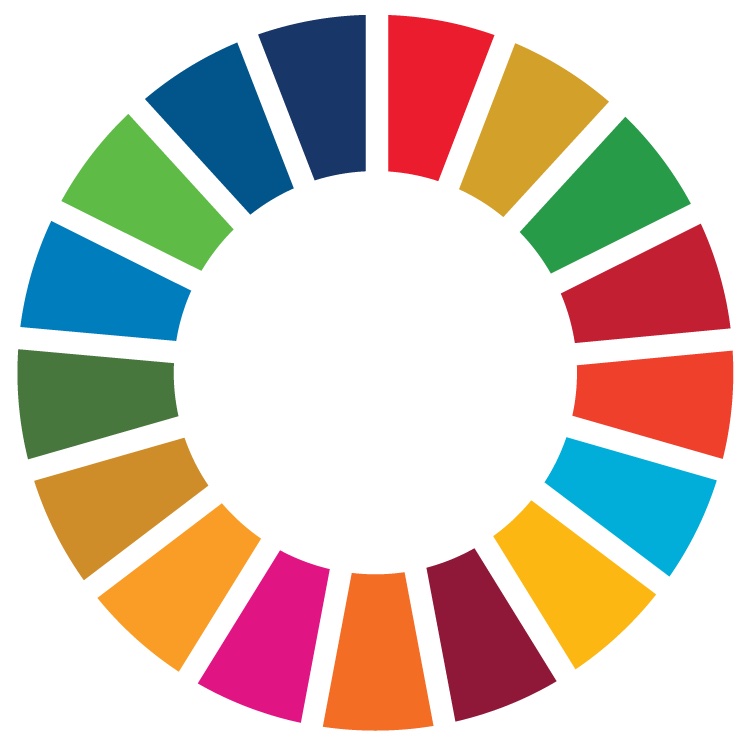 Material
We work with wood, which is a renewable raw material and which binds carbon dioxide, but which must also come from sustainable forestry in order not to threaten biological diversity. Our clients own the wood, and through close collaboration and dialogue we ensure that the wood raw material comes from sustainable, responsible forestry.
Waste and recycling
We constantly strive to reduce the amount of waste by, for example, optimizing production for as little waste as possible, and regularly reviewing how the wood is packed with existing residual material as protection during transport.
Energy
Our production requires energy that must come 100 percent from clean and renewable sources. Through our solar energy plant, we are self-sufficient on an annual basis, and we sell surplus electricity to the spot market with a guarantee of origin via the energy market at Mälarenergi.
Safety in the workplace
Woodsafe must be a safe and secure workplace for employees and contractors, with a vision of zero when it comes to work accidents and occupational injuries. We must look after our employees, and contribute to a balance in life between work, health and leisure.
Stakeholder health and safety
Woodsafe contributes to safe homes and workplaces built in wood and we have a great responsibility to ensure that the environment for people is healthy and safe.
Certified wood
Our goal is that all raw material from our stakeholders must come from sustainable forestry and be certified according to FSC, PEFC or SFI (100 percent or mix) by 2025.
Working environment
Our goal is to have eliminated all repeated heavy lifting in the business by 2025 at the latest, and to have had a three-year period without accidents that required medical attention and sick leave. By 2023, we aim to certify ourselves according to ISO 45001:2018, ISO 2600, standards for work environment, safety and the organization's social responsibility.
Climate emissions and transport
Our goal is to have clarified a starting level for the company's climate emissions within scope 1, 2 and 3 by 2023 at the latest. The output level must show both direct emissions in production and indirect emissions from transport. Our long-term goal is to have achieved climate neutrality within all three scopes by 2030 at the latest.
Ethics
Sweden is one of the countries in the world with the least amount of corruption, but at the same time we are not completely spared.
The construction industry, for example, is an industry that still has some problems with corruption and bribery. Woodsafe assesses that our place in the construction chain means that we run little risk of ending up in a vulnerable position when it comes to corruption, as we do not cooperate with the construction industry directly.
Woodsafe performs contract services in the form of fire impregnation of wood on behalf of our partners. We currently do not hire subcontractors. During the year 2020, Woodsafe has had no cases of corruption, nor have we terminated any collaborations due to corruption.


To further minimize the risk, Woodsafe has the following routines and policies
Policy on minimizing sales to end customers




Woodsafe has an in-depth collaboration with a limited number of larger and financially stable partners.

Inquiries from end customers are forwarded to one of our partners.





Policy on invoices to collaboration partners




Invoices to collaboration partners are regulated based on payment history.

Follow-up takes place by e-mail or phone calls with partners or customers.

The cooperation with Woodsafe's partners is evaluated every two years.





Corruption




The CEO makes assessments of new suppliers and the management team evaluates existing ones.

When we hire a new supplier, the CEO is responsible for checking the contractor's condition and communicating Woodsafe's environmental requirements and policies to the supplier.
Decent work and economic growth
At Woodsafe, we care about each other and we strive for continuous improvement in a strong safety culture. A safe workplace is a business-critical issue and is absolutely crucial to running a successful business. Creating a team feeling where employees care about both themselves and others is also part of something bigger: A chain that leads to our employees being proud of their own work performance, and to delivering the highest quality to our customers. Systematic safety work supports our efforts to ensure efficient and stable production and increased product quality, which also contributes to increased resource efficiency and profitability.
Click here to read more about goal 8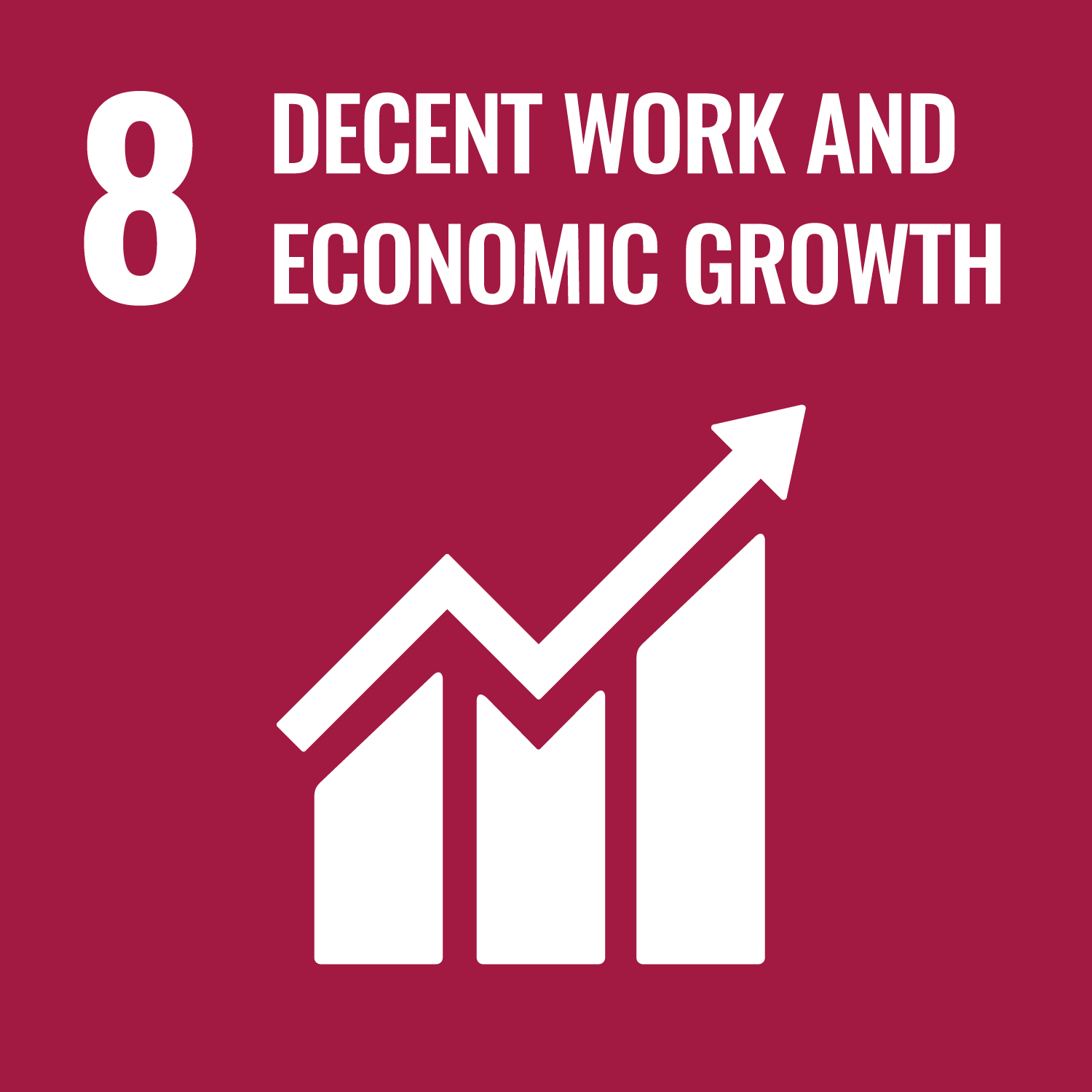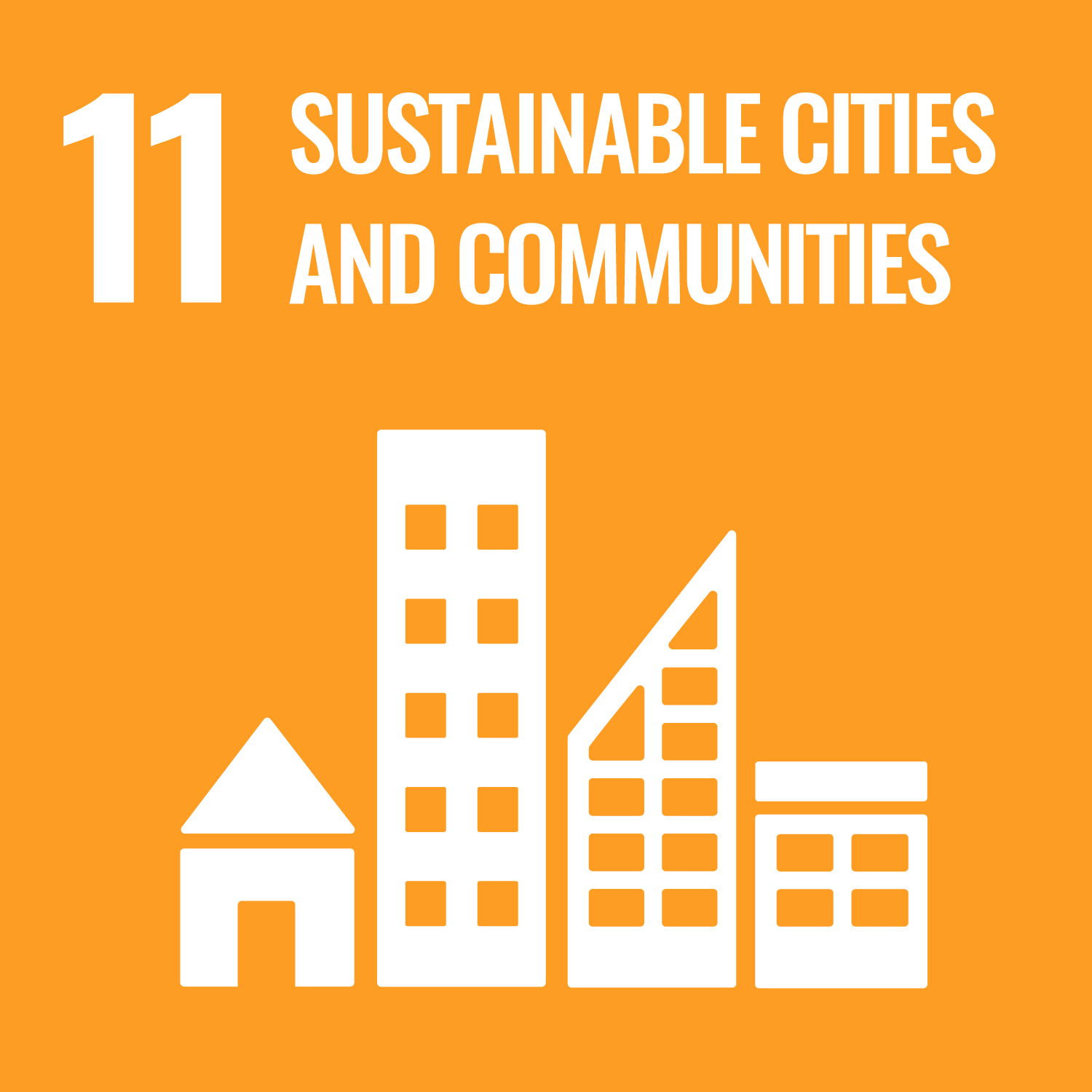 Sustainable cities and communities
One of the sub-goals for sustainable cities and communities is to reduce the cities' negative environmental impact per person, including by paying special attention to air quality. Wood as a material, regardless of whether it is used indoors or outdoors, is at the forefront of this goal.
Other benefits that also become available are wood's natural ability to regulate moisture and heat. When the humidity increases indoors, it is bound up by the wood. When the air becomes drier again, the moisture is released again. This process has been studied with a thermal imaging camera and shown that when the moisture is absorbed by the wood, heat is released which warms the room.
Click here to read more about goal 11
Responsible consumption and production
Efficiency in our operations means that we strive for capacity with minimal withdrawal of resources, such as electricity, ventilation, heat recovery, combustion, process times and chemical use. The efforts that have been carried out so far are extensive, but there is still much to be done in terms of continuous improvement.
The future of society must be reoriented to sustainable consumption and production, which involves the efficient use of resources, consideration of ecosystem services that are necessary for the supply, and reduced impact from hazardous chemicals. In addition to environmental benefits, the measures also entail social and economic benefits such as increased competitiveness, business development on a global market, increased employment and improved health, and thus reduced poverty in the world.
Click here to read more about goal 12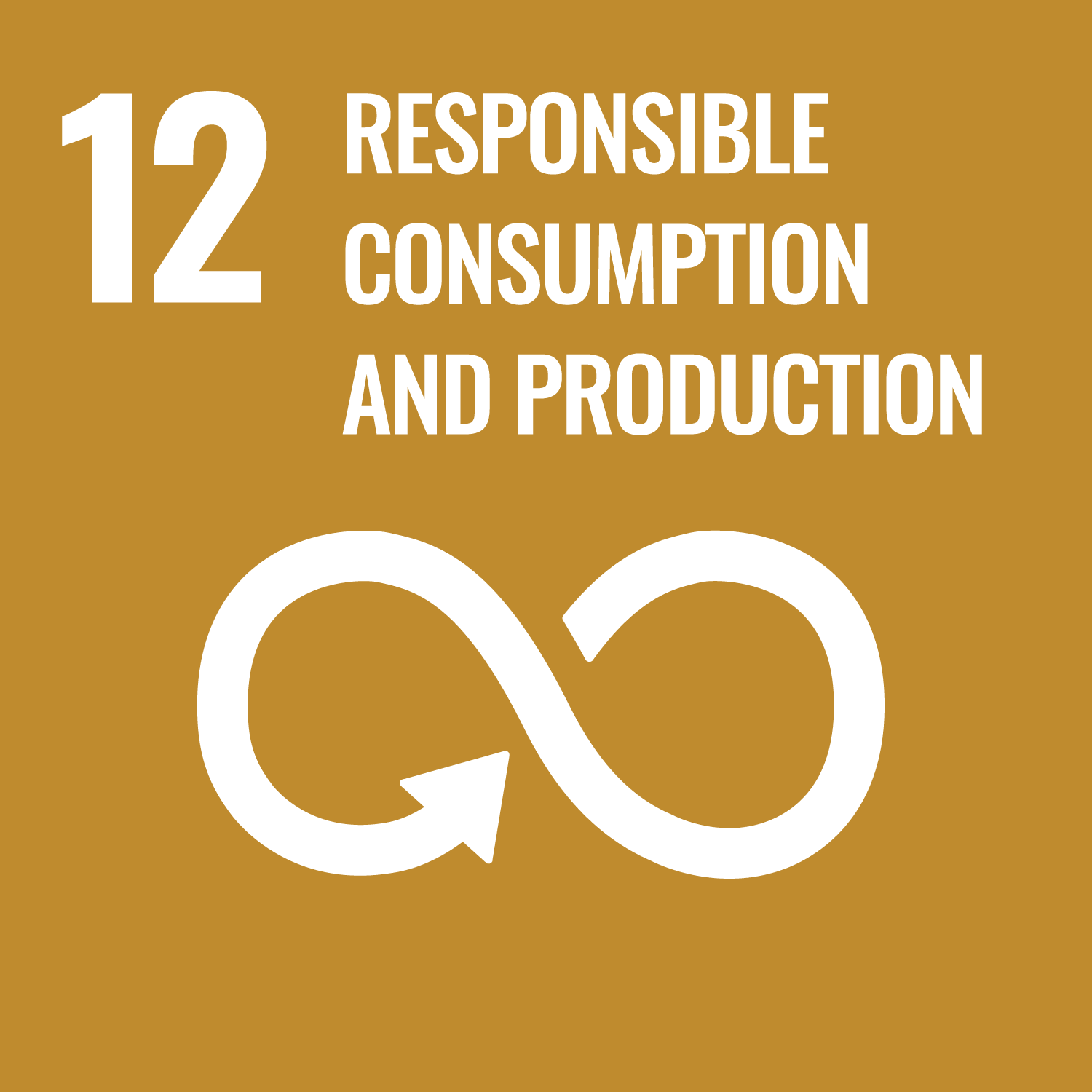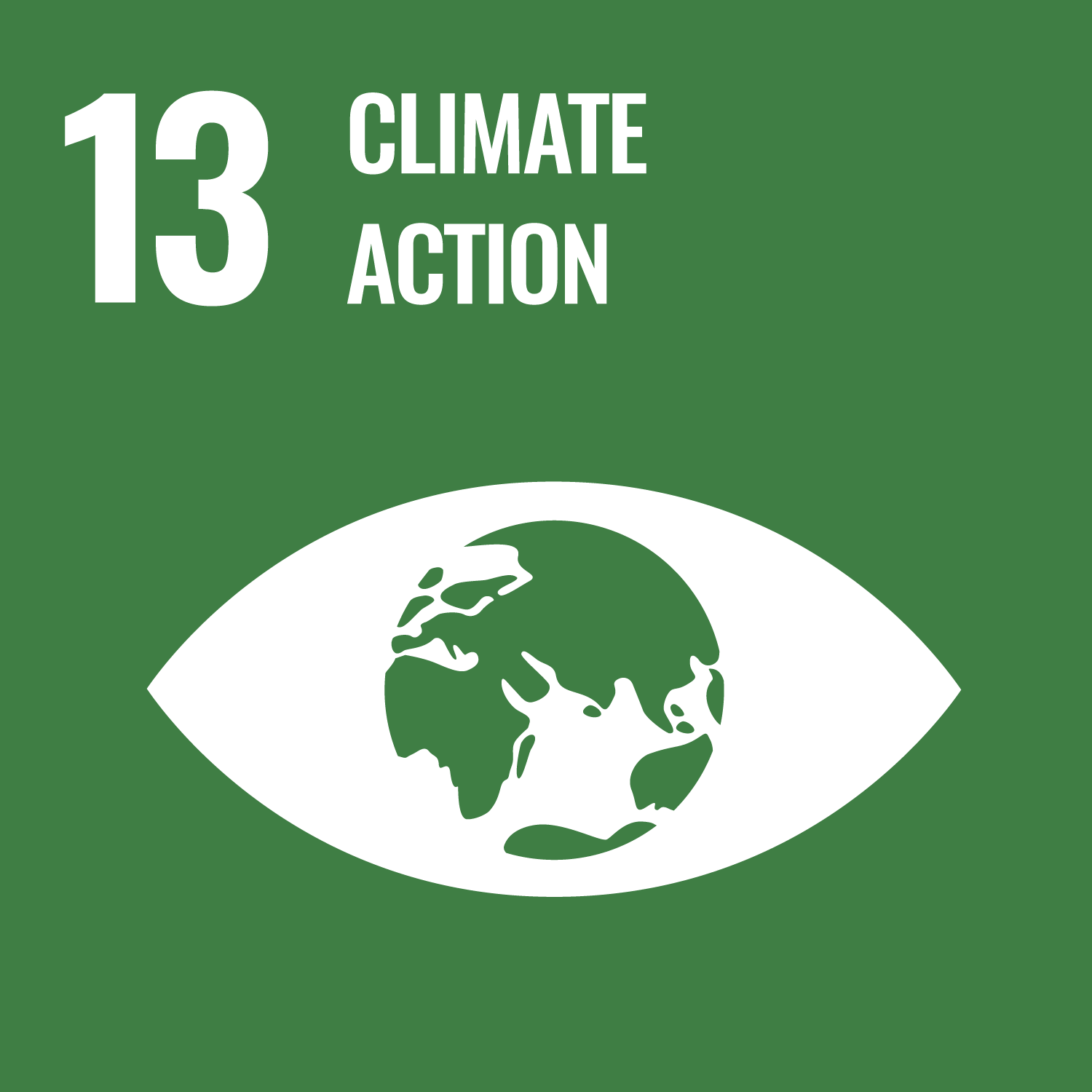 Climate action
The construction industry accounts for 21 percent of greenhouse gas emissions. Wood binds carbon and is therefore a climate-smart building material that binds carbon dioxide both while the tree is growing in the forest and as long as the completed building is in place. Woodsafe offers the market fire impregnation of wood, which refines the wood's properties and makes it possible to build safely in wood to a greater extent. In this way, we contribute to combating climate change. Through our value chain, we have a negative impact on climate change in the form of, for example, carbon dioxide emissions, mainly from transport that is in our scope 3. We have already reduced our negative impact and continue the work to improve our climate footprint, with the goal of becoming completely climate neutral within scope 1, 2 and 3 until the year 2025.
Click here to read more about goal 13
Life on land
By working together with our partners to ensure that 100 percent of all wood raw material that passes through Woodsafe's factory is certified, we contribute to preserving ecosystems and maintaining biological diversity. Together with our partners, we also contribute to the replanting of forests to ensure the regrowth of forests, as well as biological diversity. Modern forestry is often dominated by monocultures, which has a negative impact on biodiversity. Woodsafe's operations thus risk, in the longer term, driving unsustainable forestry where biological diversity is threatened.
Click here to read more about goal 15