Important events in 2021
The year 2021 reflects increased sales and an internal focus on efficiency, digitization and research and development. Our profitability strengthened, the climate footprint decreased and key figures developed in the right direction.
Among the most important events can be mentioned:
Woodsafe Academy is an initiative from Woodsafe with the aim of acting as a knowledge bridge in fire-protected wood
Covid-19 continues to reflect vulnerability and risks in our daily operations. For employees and suppliers, a variety of protective measures have been introduced to reduce our vulnerability
The demand to build with wood continues unabated across Europe
In digitization, we have taken great strides forward
Our systematic efficiency and improvement work to reach a stable production without heavy lifting, has produced fantastic results
Increased drying capacity will mean doubling our capacity. In 2021, an order has been placed for a stainless steel specially adapted dryer, optimized for our processes
Sustainable workforce
By acquiring neighboring property, land is secured for future investments
Saved CO2 emissions | Output -95, 807kg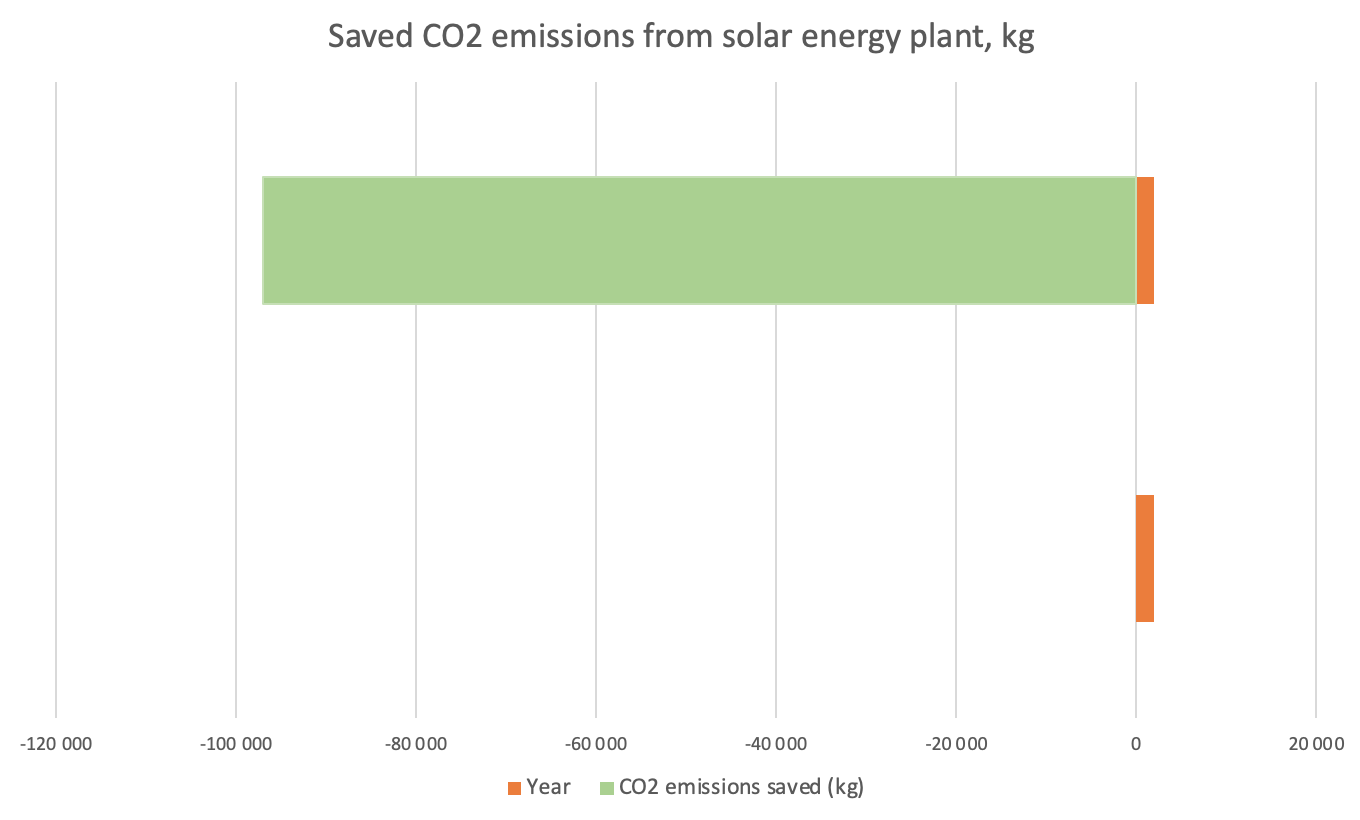 Customer survey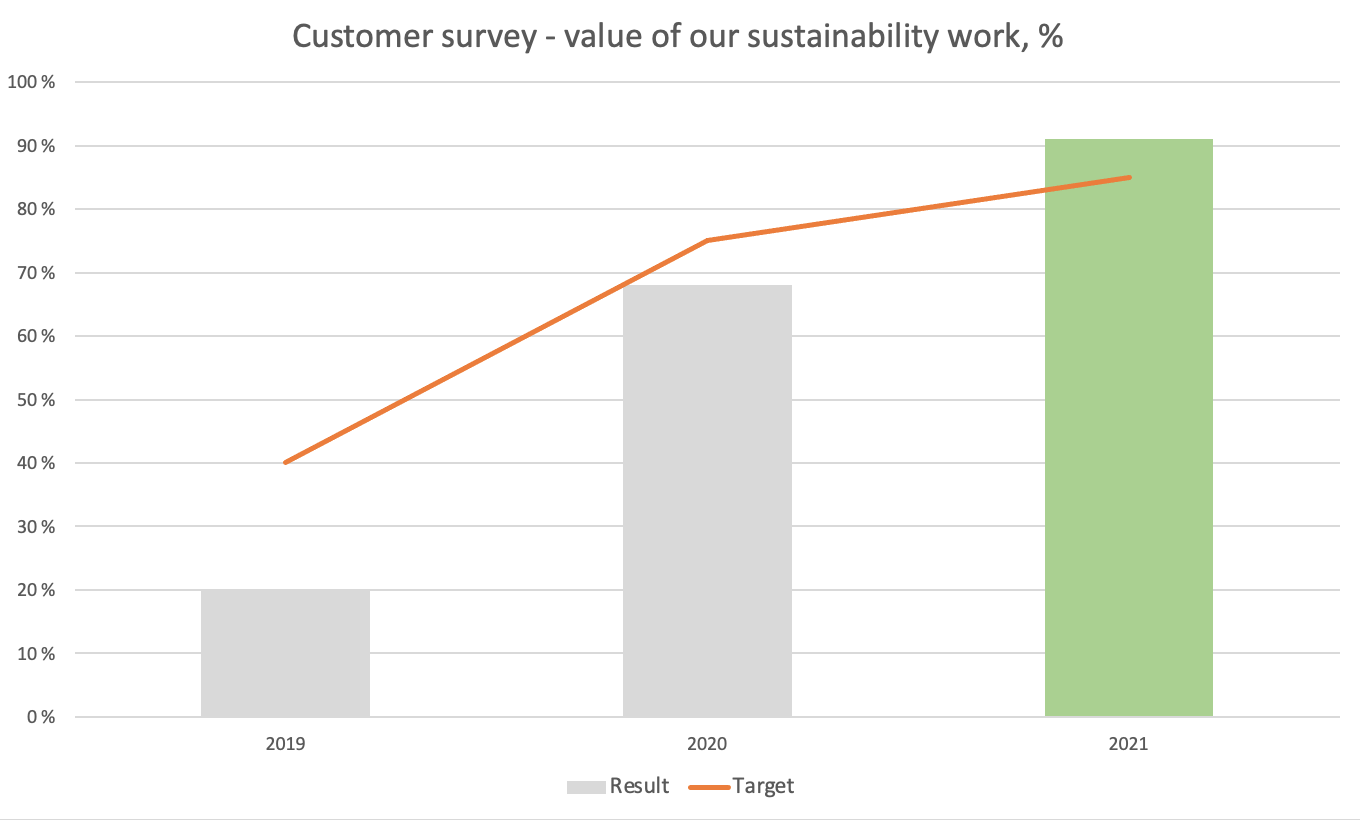 Accident frequency employees & contractors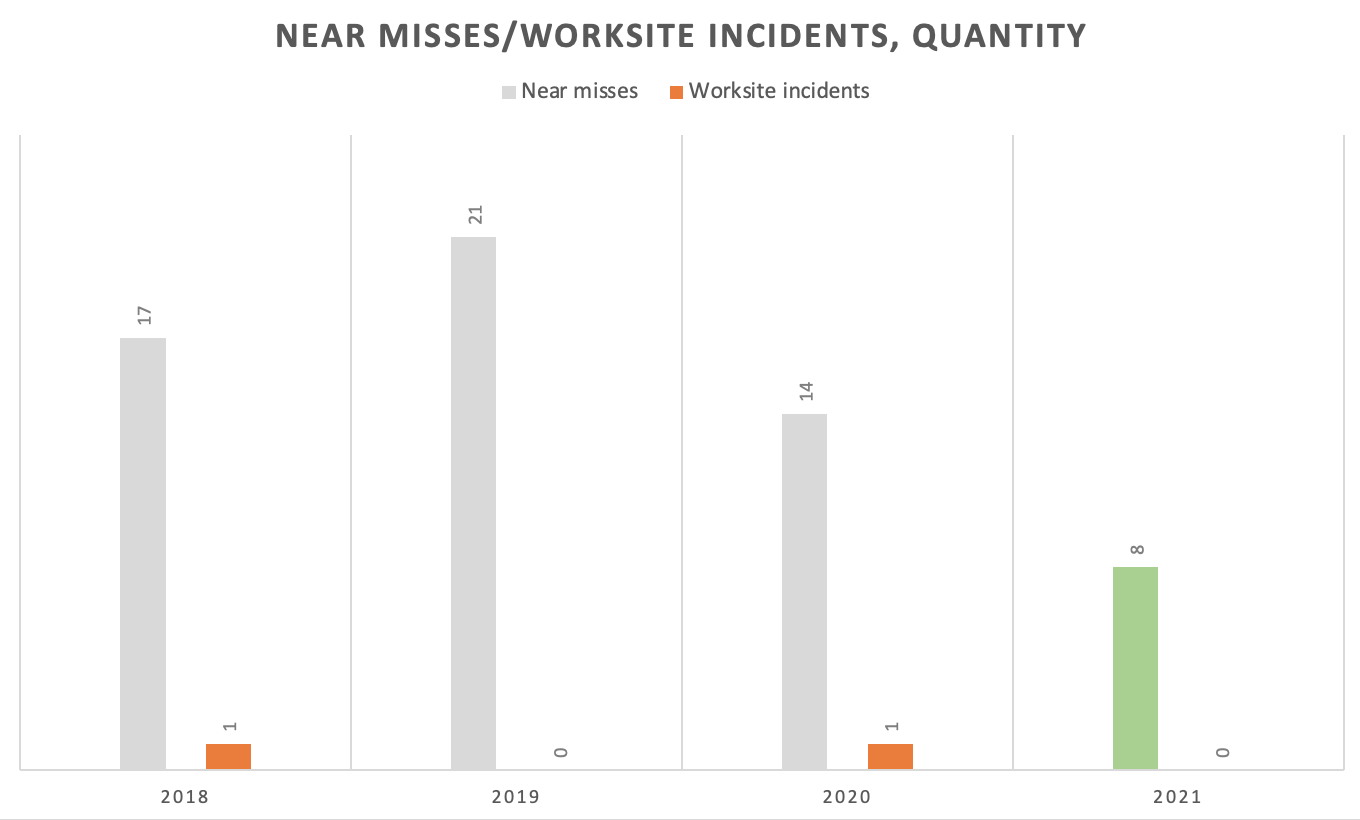 Electricity, 2017-2021 | Outcome -36%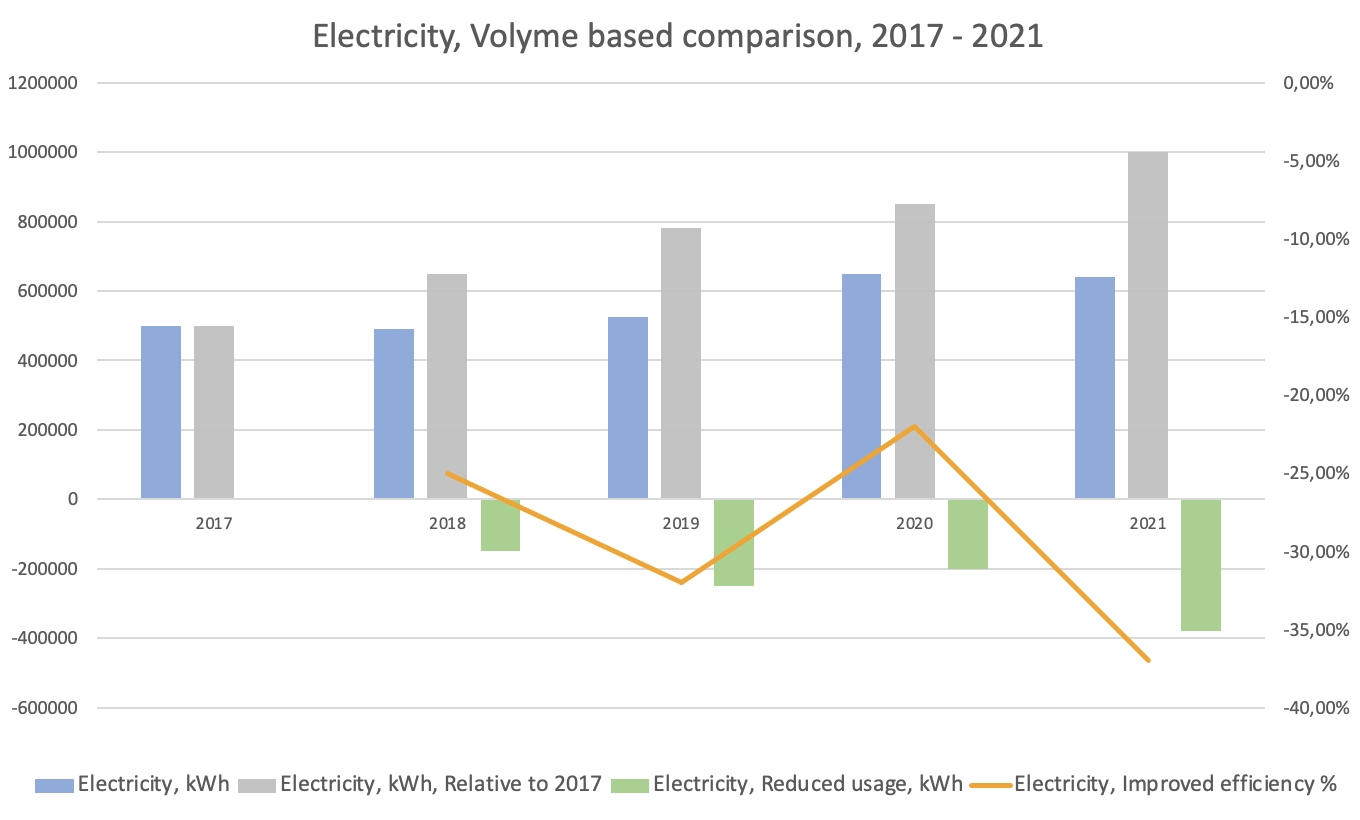 Electricity | Outcome -31%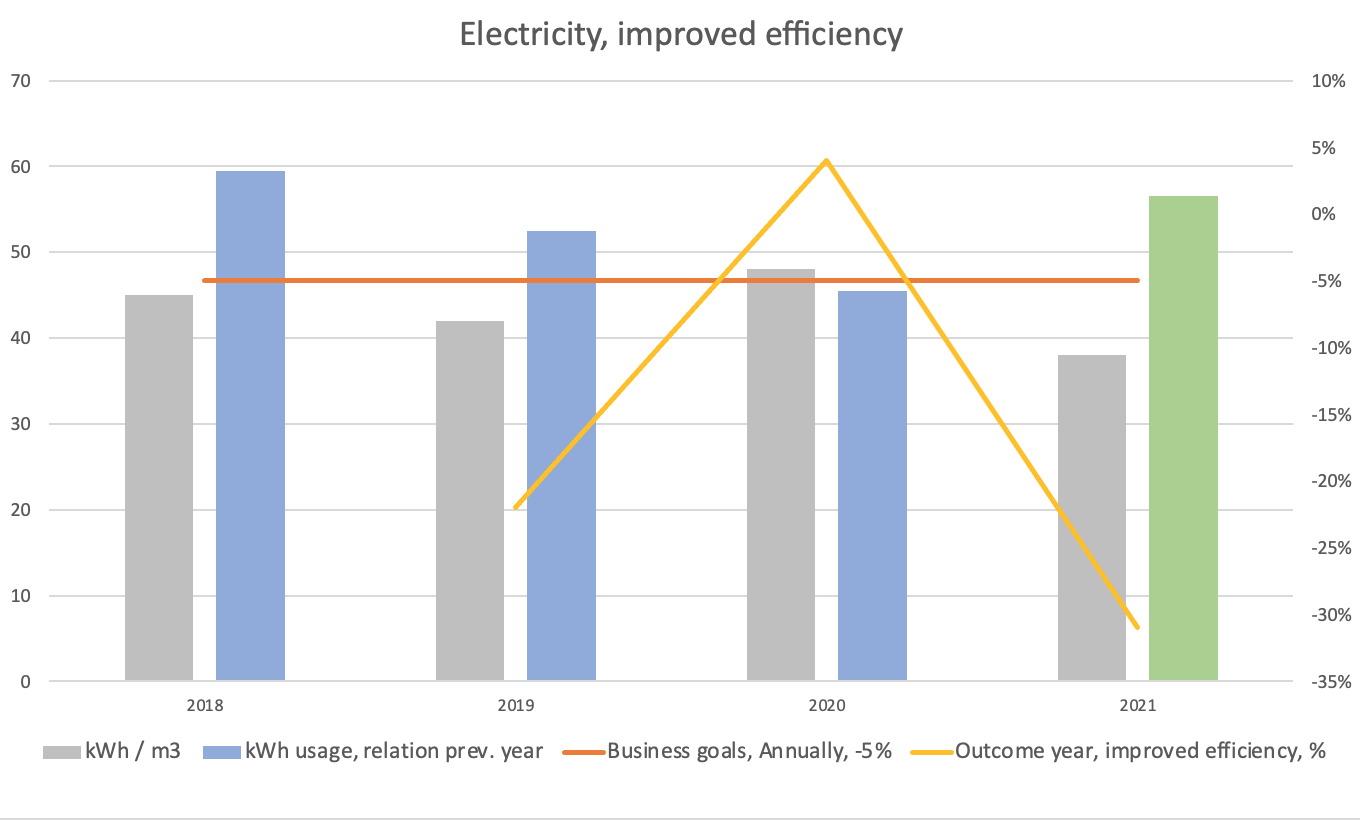 Delivery accuracy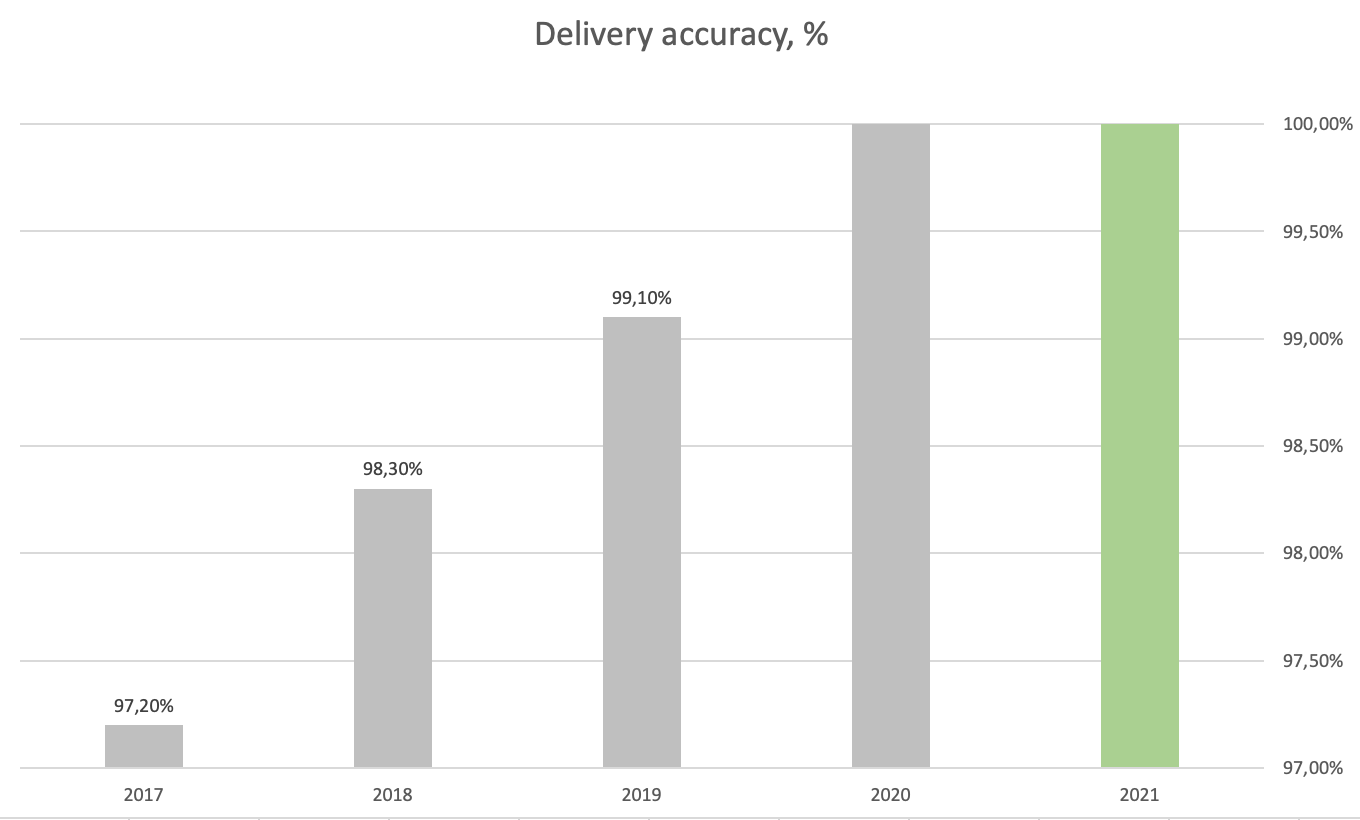 Pellet outlet | Outcome -0,17% (2020-2021)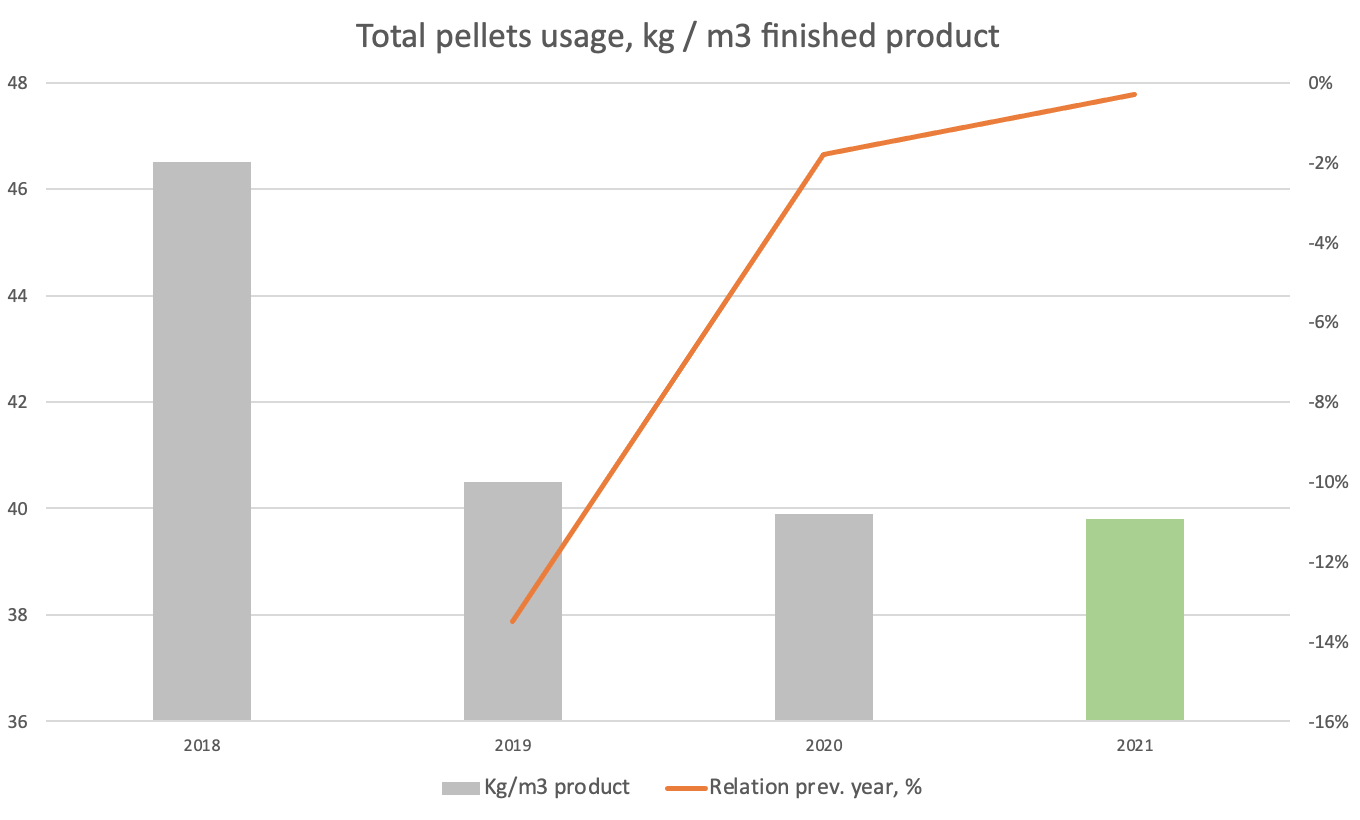 Pellet outlet | Outcome -15% (2018-2021)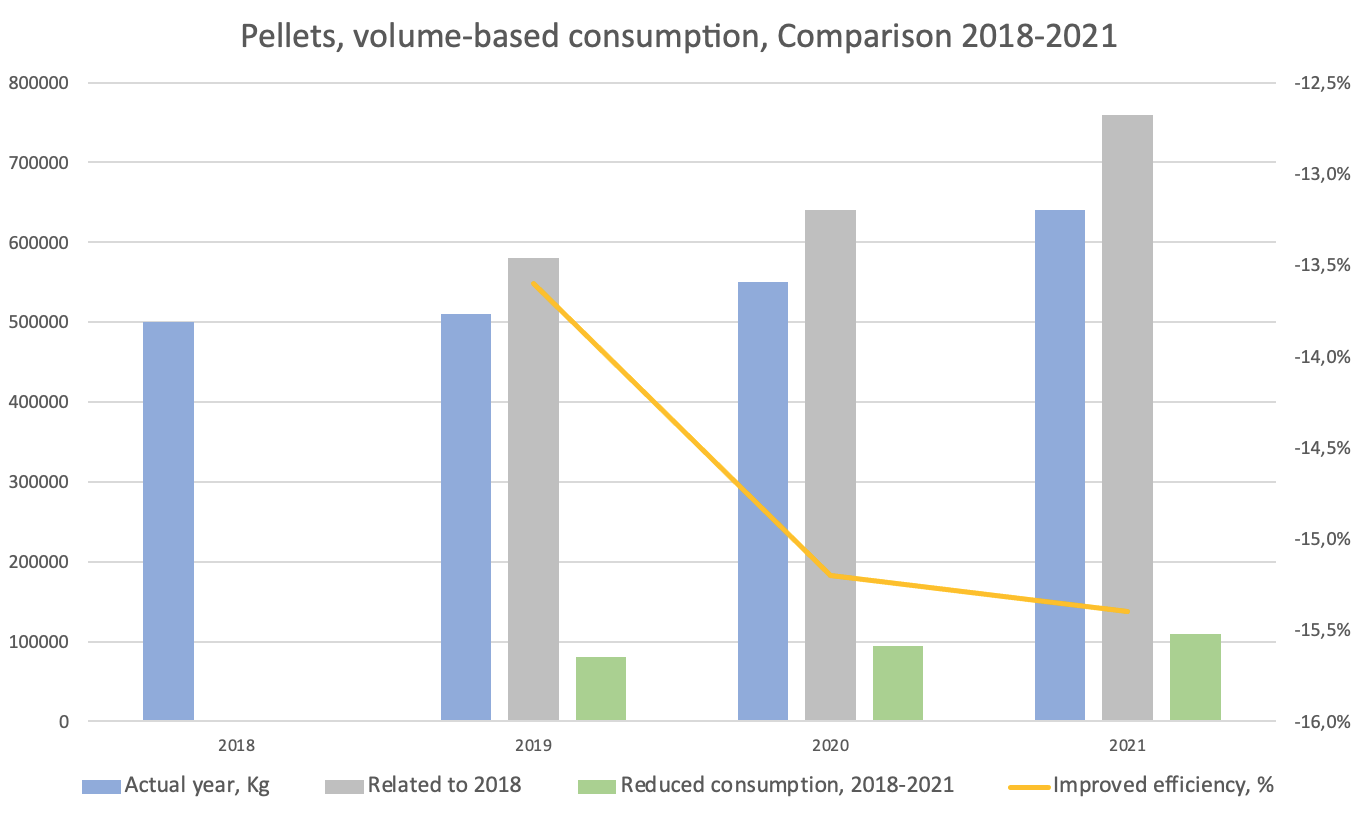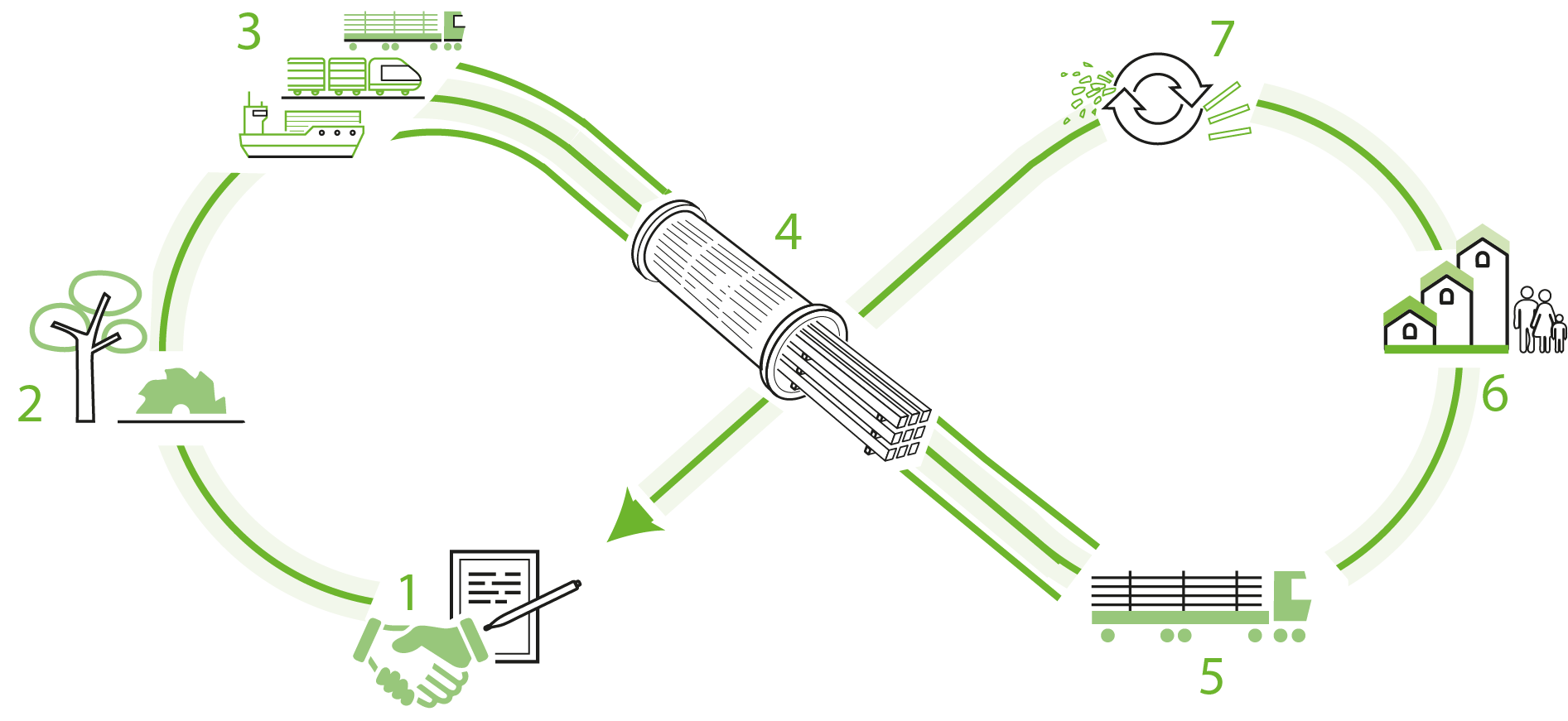 Our responsibility in the value chain
Here you can see the various steps in the value chain, as well as how Woodsafe can contribute to making each step as climate-smart as possible.
We constantly work to review and, if possible, improve each step and place greater demands on our partners, in order to contribute to improved sustainability throughout the chain.
01. Business partner
High demands on suppliers to enter into a collaboration with an extensive process for supplier evaluation and follow-up.

Close dialogue and cooperation to achieve goals regarding human climate goals, rights and working environment.

Forest raw materials must come from sustainable forestry and new trees must be planted, which, when they start to grow, bind carbon dioxide again.
02. Sustainable forest raw material & biological diversity
Requirements for sustainable forest management.

Responsibility for biological diversity and regrowth.
03. Inbound and outbound transport, Scope 3
Indirect impact through emissions of greenhouse gases from transport to and from our operations.

In dialogue with partners and transport suppliers, work for joint deliveries and hire a transport supplier with a clear sustainability strategy, including conversion from fossil fuels to biofuel.
04. The refinement process
High requirements for the necessary permits for the introduction of chemicals and handling of waste.

High demands on sustainable and renewable energy.

Direct impact through production emissions to air.

Indirect impact through the production's energy consumption and use of fire impregnation chemicals.
05. Stakeholders & transport
Gives the customer opportunities to supply the construction industry with fire-resistant wood products to reduce the climate footprint.
06. Downstream users
Expert information reduces material and construction errors.

Woodsafe's products enable increased construction with wood and make a positive contribution to sustainable social construction.
07. Recycling
Enables transition to a circular economy based on renewable and recycled wood product for new installations.
Sustainability report 2020 (report for 2021 coming shortly)
You can browse Woodsafe's entire sustainability report for 2020 below.
Do you want to download the report as a PDF? Click the download icon below the report!