Hello, let's tell you about us
Woodsafe Timber Protection AB is the European biggest processing link between the wood industry and the client. We manufacture durable fire protected wood, nothing else.
For more than 20 years, Woodsafe has supplied fireproofing services to the construction sector for sustainable communities built from forest resources. In collaboration with our partners, we are the market-leading manufacturer of fire-impregnated wood products, with a strong focus on being innovative for a sustainable future. We want to do our part for a sustainable society by producing fire-resistant wood, where the connection between city life and nature creates harmony and calm.
"WOODSAFE® creates a fire safety connection between urban life and nature, where I can see with confidence the development of sustainable wooden buildings today and for the future"
Thomas Bengtsson
Founder
Environment & Health Properties
WOOD

SAFE

®
means the following:
WOOD

SAFE

® - REACH-approved substances
Fireproof wood only contains EU-approved substances
WOOD

SAFE

® - Not a chemical substance
Fireproof wood is not classified as a chemical substance
WOOD

SAFE

® - pH balance with other systems
Compatible with most glues and paint systems
WOOD

SAFE

® - Does not affect metal
International tests confirm little or no effect on industry-recommended metals for the type of wood in question
WOOD

SAFE

® - Approved for indoor environment
Tested and approved VOC emission values
WOOD

SAFE

® - Qualified and certified according to ISO 14001:2015
Production in a sustainable environmental management system, including health
WOOD

SAFE

® - Qualified and certified according to ECOVADIS GOLD
The World's Most Trusted Business Sustainability Ratings
Our Offer
WOOD

SAFE

®
offers the following:
WOOD

SAFE

® - Type-approved fire-resistant wood
Meets BBR, PBL and the insurance companies' extended fire requirements for wood
WOOD

SAFE

® - Type-approved facade cladding
Fire class SP FIRE 105
WOOD

SAFE

® - Type-approved durability property (EN16755)
Durability of Fire Performance INT1, INT2, EXT
WOOD

SAFE

® - CE marking and Declaration of Performance (CPR 305/2011)
Europe's first manufacturer of fire-treated wood with CE certified properties
WOOD

SAFE

® - Qualified and certified according to ISO 9001:2015
Manufacturing control by third-party bodies (RISE) in accordance with the Planning, Building and Construction Act, CPR 305/2011, WPA Benchmark Quality Scheme
WOOD

SAFE

® - Freedom to choose
Choose between two different systems that are both CE marked and Type Approved
WOOD

SAFE

® facade makes the building

Let's talk about sustainability
Imagine something made of wood
Fire retardardant treatment
WOODSAFE® durable fire retardant treatment is a technique where the wood is placed in an autoclave which, under vacuum pressure, adds impregnation agents deep into the cell structure of the wood. The big advantage of fire impregnation is that all sides get fire protection properties, and that the wood becomes one with the impregnation, which makes the wood, the fire protection. This can be compared to fire painting which only forms a coating and surface layer, but which does not give the wood improved properties against fire.
WOODSAFE® fire impregnation PRO™ and Exterior WFX™ are type-approved systems with durable properties classified according to EN16755 INT1, INT2 and EXT (not to be compared with BS-EN16755). The refining process is industrial and cannot be carried out in the workplace. WOODSAFE® fire-protected wood is a special product that is manufactured to order via our partners.
Facts about the environment and health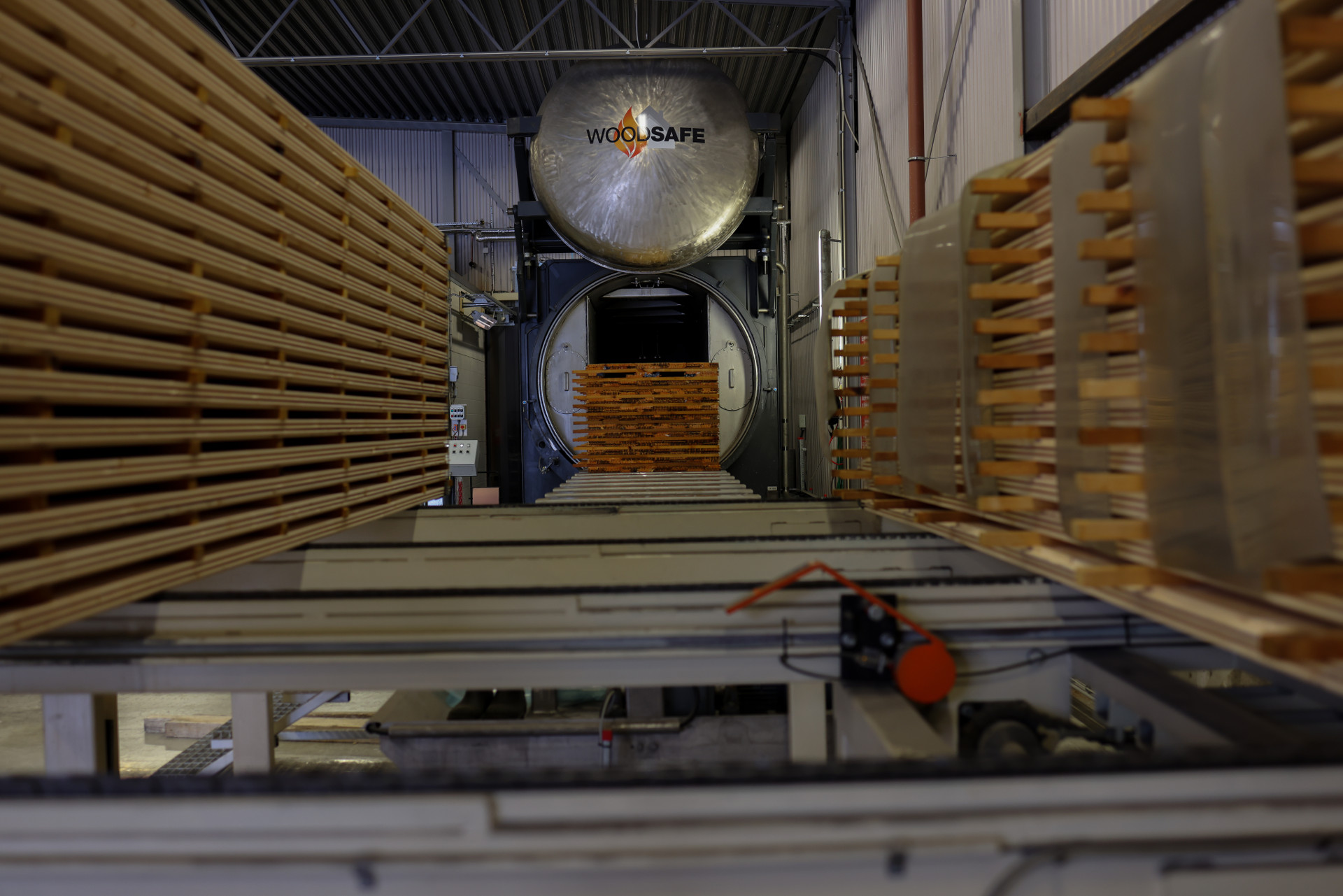 Architect
Forest resources are a sustainable option in your drawings. WOODSAFE® has the solution to use wood and meet the fire requirements.
Developer
It is you as the developer who has the main responsibility. If you rely on hired contractors, the final responsibility is still yours. Do you feel insecure?
Building contractor
No builder likes delivery delays and product failures. In the rear view mirror with over 1200 unique projects per year, we know what applies.
Fire consultant
Written fire rating is one thing, but wood is not like other building materials. It is a living material where the entirety of the system must be verified.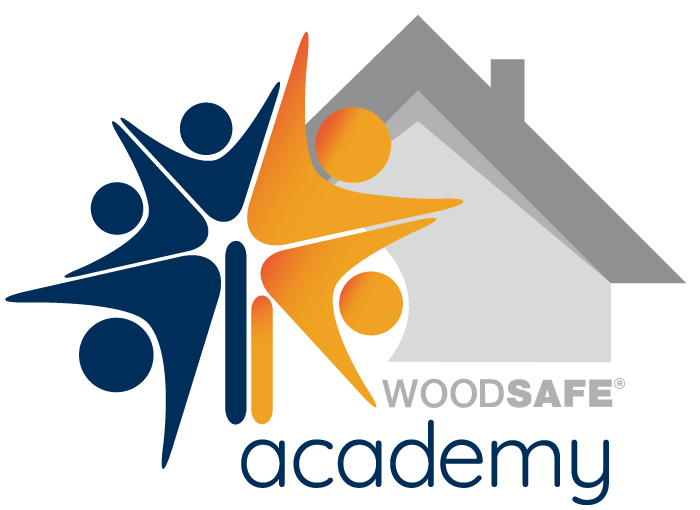 WOOD

SAFE

® Academy
Wood is not like other building materials. Wood is a living material where each individual type of wood has its own properties, even if each type of wood has the same requirements for fire properties for the application in question.
WOODSAFE® Academy is the knowledge bridge you need to get clarity on the combination of numbers and letters, which documents have actual meaning, how to assemble and, not least, what distinguishes different methods and fire impregnation agents. You get the answers at WOODSAFE® Academy.
Contact us
Customer service
We are here for you and we are more than happy to help you. But there are many people who need help and answers to their questions, which means that we don't always have time to answer. To make it easier, please send us your question or questions via our email form, and we will respond to you within 48 hours or less.
Of course you are welcome to call, but be prepared that we may not have time, or be able to answer right then.
010 - 206 72 30
kundtjanst@woodsafe.com
WOOD

SAFE

® press room
If you want to take part in the latest news about WOODSAFE®, use images or the logo, you can visit our press room for the latest news, press releases, news and more.
You can freely use the information found in our press room, as long as you link back or refer to the source, i.e. Woodsafe Timber Protection AB